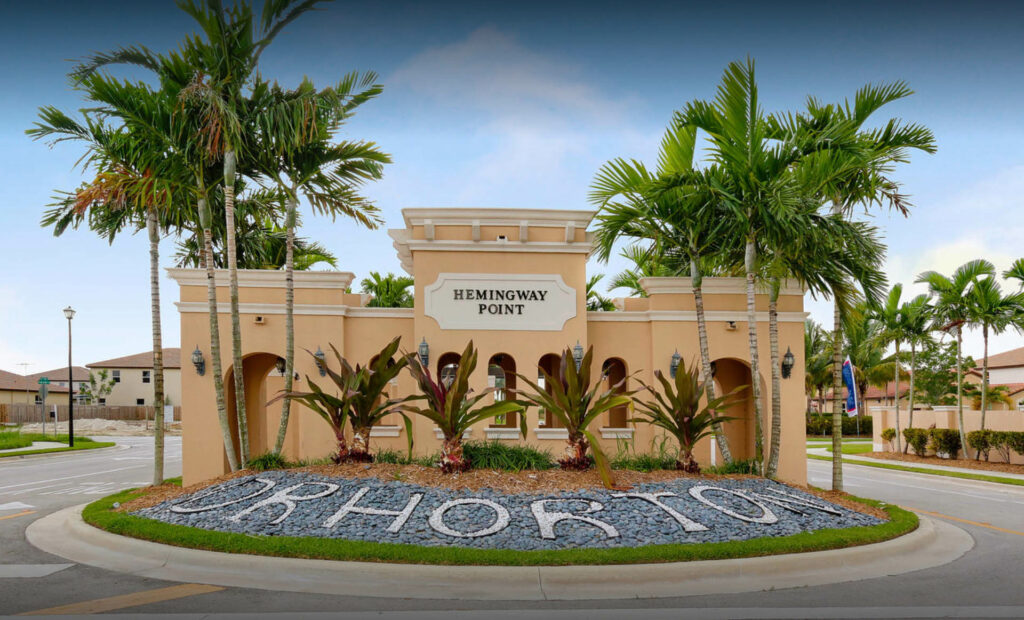 About Hemingway Point CDD
Hemingway Point Community Development District located in Homestead, Florida is a local, special purpose government entity established March 30, 2012 authorized by Chapter 190 of the Florida Statutes, as amended, and created by ordinance of Miami Dade County as an alternative method of planning, acquiring, operating and maintaining community-wide improvements in planned communities.
The Hemingway Point CDD, encompassing approximately 58 acres, is located at Section 25 of Township 56 South, Range 39 East and is bounded on the north by SW 248 Street, on the south by the Turnpike S.R. 821, on the west by Biscayne Point South (P.B. 151 PG. 66), and on the east by an undeveloped tract. 
Infrastructure include roadways, water and sewer, drainage, streetscape/landscape and irrigation.
For your convenience, below are some links to county departments who serve our community
Hemingway Point Ownership & Maintenance Map as of January 25, 2019